HEMPHILL SOLUTIONS
Commercial Real Estate Consulting and Engagement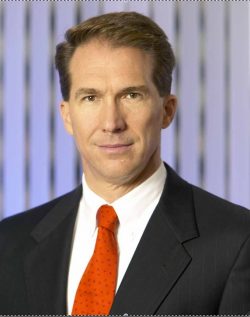 Ralph Hemphill – Senior Advisor
Philosophy: It isn't so much the good real estate decisions that my clients and I made that makes
me proud; it's the insight and discipline exhibited in AVOIDING tempting deals, I am proud
of. For the cost saving/revenue gains on the deals we made are finite and predictable,
the potential liability and losses resulting from making poor real estate decisions may prove to be
both unpredictable and infinite.
Experience: Prior to his current position, Ralph was Vice President of a private equity firm and
as such, reported directly to the CEO, CFO, President and General Counsel and was an active
participant and the key member of the decision-making process as it related to all things real
estate. Most importantly, he advised the M&A team as to valuations and synergistic financial
strategies regarding the real estate component of its contemplated publically traded LBO targets
including the Earl Scheib Auto Painting & Body acquisitions.
He also managed, repositioned, leased and disposed of all the real estate acquired by their LBO
and note buying/loan trading activities, which stretched across the United States.
Prior to his private equity experience, Ralph managed large-scale development projects and tax
credit syndication investments, for and with some of the most respected names in the business such
as Pankow Development, Itochu, Mitsui Trust Bank, Industrial Bank of Japan, Credit Suisse / First
Boston, Daimler Chrysler Credit, JPI, Related Companies of California and Kaufman & Broad
Multi-Housing Group, Inc.
Noteworthy accomplishments: include a luxury high-rise condominium project in Honolulu voted
Best-In-Class two years in a row and the transformation of a failed office/hotel development site
to a destination retail use by CarMax, as their first freeway location.
Ralph received his BA in Economics from the University of North Carolina (Chapel Hill) and his
MBA from The College of William and Mary and is /has been a member of many business and
real estate organizations.
Ralph holds a California Sales Person's license CA BRE: 01238305
Katherine Hemphill – Broker / Manager
Katherine has wide-ranging real estate experience that includes commercial, retail and
industrial leasing and sale transactions as well as property management, mortgage lending and
residential tract development marketing and sales.
Katherine attended the London School of Economics and received her BA in Economics from
Randolph Mason Women's College (Lynchburg, VA). She received her MBA from The College
of William and Mary and is active in many community organizations.
Katherine holds a California Broker's license CA BRE: 01006610